Introducing WoodEssence Stainable Finish for Encore Windows
Posted on August 15th, 2010 at 2:03 PM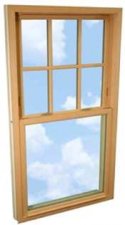 WoodEssence will give you all the aesthetics and elegance of authentic wood windows, without the maintenance hassles.
By popular demand, Seaway now offers WoodEssence, our Stainable / Paintable custom design option for Encore windows. This woodgrain laminate option gives you the opportunity to further customize your windows to suit your individual tastes, by allowing you to either stain or paint the interior of your window to coordinate with your home's décor.
Click Here to explore the multiitude of additional Custom Design Options Seaway offers!