Tax Credits for Windows Extended
Posted on January 31st, 2013 at 1:57 PM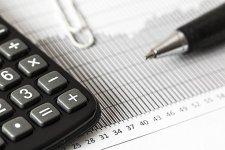 Congress has extended the 2011 version of the energy efficient tax credits for upgrades to existing homes, including a credit for windows, capped at $200, for 2012 and 2013.
The credit is 10% of the cost of the building materials (labor excluded) for insulation, exterior windows and doors that meet Energy Star requirements, and roofs (metal roofs with pigmented coating, or asphalt roofs with cooling granules). Also eligible towards the $500 maximum credit are: central air conditioners ($300), heat pumps ($300), furnaces ($150) and corn-fueled stoves ($300).
Please consult your tax advisor for specifics on eligibility and claiming the energy tax credit. You may download the appropriate Manufacturer's Certification Statements for your installed Seaway products in the Customer Support area of our web site. Installation of the qualifying products must take place between January 1, 2012 and December 31, 2013.