Seaway Offers its Dealers Ongoing Training Opportunities
Posted on September 9th, 2013 at 1:55 PM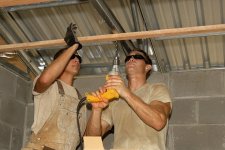 Seaway offers several annual training opportunities for its authorized dealers.
Sunroom dealers attend a 2-day installation training and certification program on the proper installation of BetterView and GrandView sunrooms.
Window dealers have the opportunity to have their entire staff certified in the American Window and Door Institute's Window Installation Certification program.
Rest assured that you will be working with a highly qualified and educated specialty home improvement dealer when you choose a Seaway dealer for your home improvement project.