Patrick Goodrich Joins the Seaway Team
Posted on June 3rd, 2012 at 1:58 PM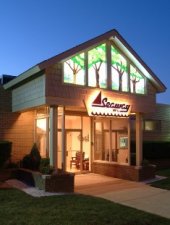 Seaway announces Patrick Goodrich as the newest member of the Seaway engineering and operations team. Patrick is the son of President, Jana Goodrich, and Vice President / CEO, Michael Goodrich.
As a mechanical engineer, Patrick has previously built his career success working for FlowServe as a mechanical engineer and technical sales specialist, and was most recently an application engineer for FeneTech, in Aurora, OH, where he earned great respect, while gaining exceptional knowledge and experience in the fenestration industry.
Patrick's addition to Seaway provides a wonderful opportunity to ensure the successful growth and long future of Seaway.