Home Star Retrofit Bill Set To Be Considered In September
Posted on September 1st, 2010 at 2:02 PM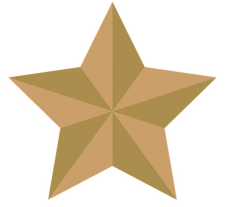 There is good news for homeowners who may not be able to take advantage of the Energy Tax Credit provided by the American Recovery and Reinvestment Act of 2009. In May, the House of Representatives passed the Home Star Retrofit bill, and in August, this bill advanced in the Senate as part of a new Senate bill: the Clean Energy Jobs and Oil Company Accountability Act. This bill should be reconsidered for further action in September.
Although the two versions differ on several details, both the House and Senate versions of the Home Star Bill both have provisions for rebates to homeowners who retrofit, renovate and insulate their homes. These incentives are targeted toward windows, doors, and skylights. There are two levels of incentives:
Silver Star: Provides for rebates of up to $1500 per improvement, capped at a total of $3,000 or 50% of the total project cost. Qualifying projects and rebates include:

A window replacement project that replaces at least 8 exterior windows or skylights, or 75% of the exterior windows in a home qualifies (whichever is less)
Windows must be NFRC certified and meet same .30 u value / .30 SHGC requirements as with the federal tax credit to qualify
Skylights and replacement doors also qualify if they meet 2010 Energy Star criteria (one door or one skylight must be replaced to qualify)
Doors would receive rebates of $125 per door with a maximum of 2 doors.
Storm windows must adhere to the following criteria:

Installed on at least 5 single glazed windows that do not have storm windows
Limited to installation in a home listed on or eligible for listing in the National Register of Historic Places
Rebates of $50 per storm window are available

Gold Star: Consumers must conduct a comprehensive energy audit and implement measures for whole-house reductions in energy use

Up to $3,000 for a demonstrated energy savings of 20%, plus an additional $1,000 for each additional 5% energy savings, capped at $8,000 or 50% of the project cost
Energy savings is to be documented with an approved whole home simulation software program
The current Energy Tax Credit will expire December 31, 2010. If the Home Star Bill passes, homeowners will have another incentive opportunity to improve their home with energy efficient windows and doors.
For more information about NFRC ratings and the Energy Star program, feel free to browse the Seaway website and learn how you can start saving money with energy efficient windows and doors from Seaway!