Can a Sunroom Be Used Year Round?
Posted on July 24th, 2014 at 1:52 PM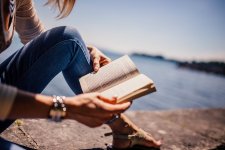 Seaway Manufacturing is a proud and active member of the National Sunroom Association. Below is an article we developed for the NSA regarding the seasonal use of sunrooms.
Some sunrooms are designed to be used year round and some are not. Several items factor to into this answer such as climate conditions, planned usage and expectations for the sunroom, and the energy requirements of the state/municipality (where applicable). Here's a more detailed explanation of sunroom categories and their uses.
One of the collaborative initiatives in which the National Sunroom Association is involved is AAMA/NSA/NPEA 2100, a guide to sunrooms developed by the industry. The sunroom industry is comprised of products with a wide range materials & intended uses, and this initiative clearly divides general sunroom construction into five categories, to provide clarification of intended use for the building inspector, and to guide sunroom customers in choosing a design that will fit their expectations and their municipality's regulatory requirements.
Typically, any sunroom is assumed to be suitable for enjoyment throughout the late spring, summer, and early fall, the question being whether or not it can be used during the winter months as well. In a climate that has relatively moderate winters, or if only limited winter use is planned, comfortable use of the sunroom year round can most likely be achieved with a category 2 or 3 sunroom without a mechanical heating source, by relying simply on the room being warmed by the sun, or passive solar heat gain.
However, if the intention is to heat the sunroom for more continuous usage throughout the colder months, or where air conditioning is desired during the warmer months, a minimum category 4 sunroom will be required to meet the state/municipality's energy code requirements. The key differentiating factor between a category 3 & 4 sunroom occurs when the sunroom is conditioned, either by heating and/or cooling. A category 4 sunroom is specifically designed to be more energy efficient and capable of meeting the prescriptive energy codes for sunrooms.
Finally, all the sunrooms described thus far assume that the sunroom has its own prescriptive energy requirements, and is "isolated" from the rest of the house by some sort of exterior-grade wall and/or door. If the plan is to make the sunroom an open extension of the home, then a category 5 sunroom will be required. In this case, the sunroom is considered additional living space of the home and would have to meet the same conditioning & energy requirements as the rest of the house. This would most likely require some sort of energy analysis to verify compliance.
Additional Photos